Stow items in the cup holder carefully as items may become loose during hard braking, acceleration or crashes, including hot drinks which may spill.
The console includes:
Cup holder.
Storage compartment.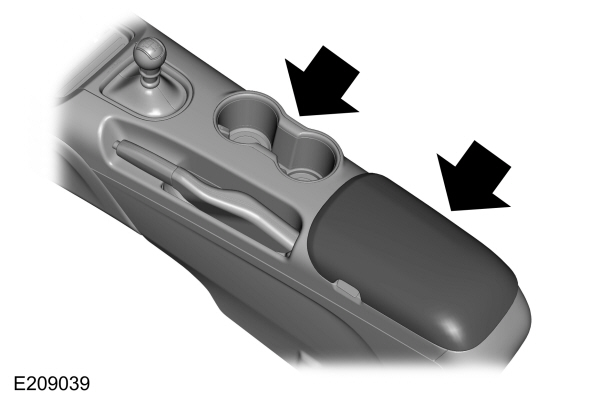 Lift the latch to open the storage compartment to access the following features:
Auxiliary power point.
Auxiliary audio input jack.
USB port.
Media hub.
Locking Storage Bin
Note: 
You cannot lock the storage bin when the vehicle is on.
The storage bin locks when you electronically lock the doors. The bin unlocks when you use the remote control to unlock the driver door.