WARNING:  Do not place objects or mount equipment on or near the headliner at the siderail that may come into contact with a deploying curtain airbag. Failure to follow these instructions may increase the risk of personal injury in the event of a crash.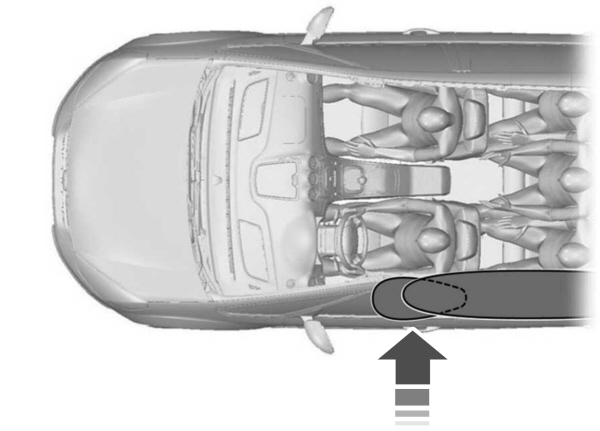 The airbags are above the front and rear side windows.
The airbag is designed to deploy during a significant lateral or frontal angled crash. The airbag is not designed to deploy during a minor lateral and frontal crash, rear crash or a vehicle rollover.