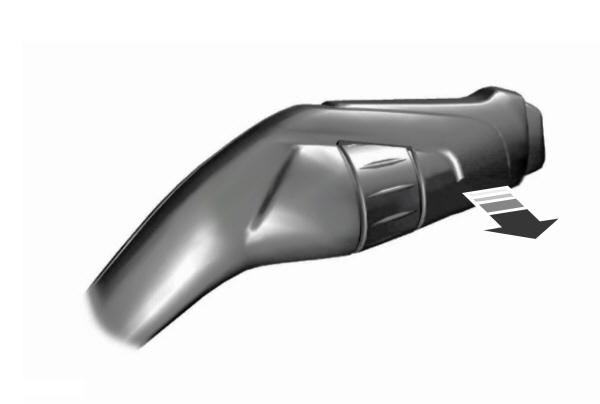 Pull the lever toward you to operate the windshield washers.
When you release the lever, the wipers operate for a short time. When activated, a courtesy wipe occurs a short time after the wipers stop to clear any remaining washer fluid.
Note:  
Do not operate the washers when the washer reservoir is empty. This could cause the washer pump to overheat.
Front Camera Washer (If Equipped)
Operating the windshield washer also turns on the front camera washer.