WARNING:  Do not place objects on the luggage cover. Failure to follow this instruction could result in personal injury or death in the event of a sudden stop or crash.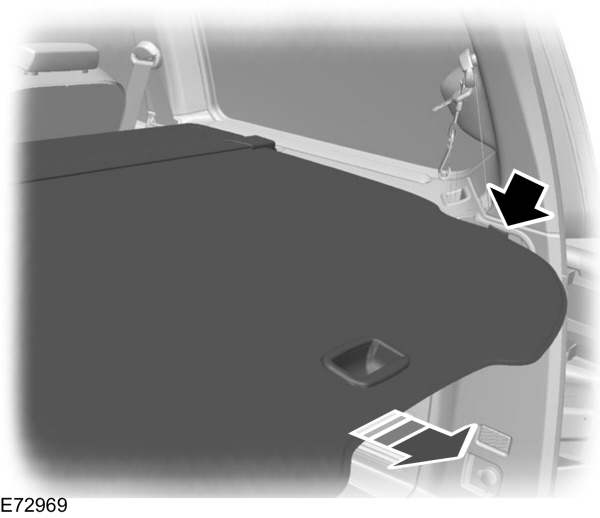 Pull out the cover and secure it in the retaining points.
Release it from the retaining points and let it roll back into the case. Clip the retaining hook onto the case.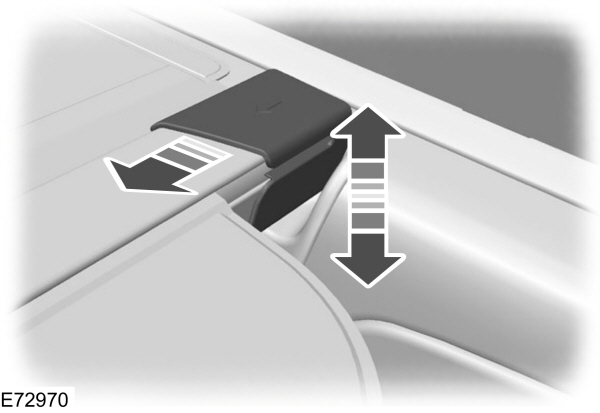 To remove or install the cover, push either end of the case inward.