WARNING:  Do not leave children unattended in your vehicle and do not let them play with the moonroof. Failure to follow this instruction could result in personal injury.


  WARNING:  When closing the moonroof, verify that it is free of obstruction and make sure that children and pets are not in the proximity of the roof opening.
The moonroof and sunscreen controls are on the overhead console and have a one-touch open and close feature. To stop the motion during a one-touch operation, touch the control a second time.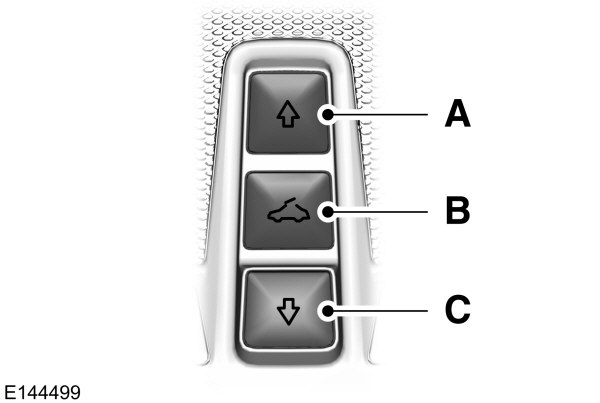 Opening and Closing the Moonroof
Touch (A) to open the moonroof. It will stop short of the fully opened position.
Note:  
This position helps to reduce wind noise or rumbling which may happen with the moonroof fully open. Touch (A) again to fully open the moonroof.
Touch (C) to close the moonroof.
Note:  
If the sunscreen is closed, it will automatically open before the moonroof opens.
Note:  
If you touch the moonroof open control while the sunscreen is in its closed position, the sunscreen will open first followed by the moonroof. If both the sunscreen and moonroof are open and you touch the moonroof close control, the moonroof will close first followed by the sunscreen.
Bounce-Back
The moonroof will stop automatically and reverse some distance if an obstacle is detected while closing.
Touch and hold (C) within two seconds of a bounce-back event to override this function.
Venting the Moonroof
Touch (B) to vent the moonroof.
Touch (C) to close it.
Power Sunscreen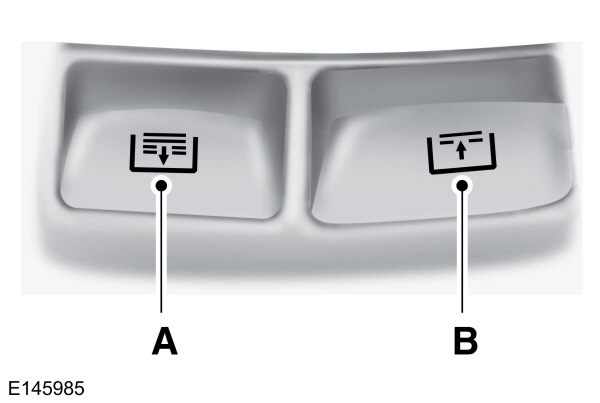 A

Close
B

Open

Touch the associated control to operate the sunscreen.