Stow items in the cup holder carefully as items may become loose during hard braking, acceleration or crashes, including hot drinks which may spill.
Available console features may include: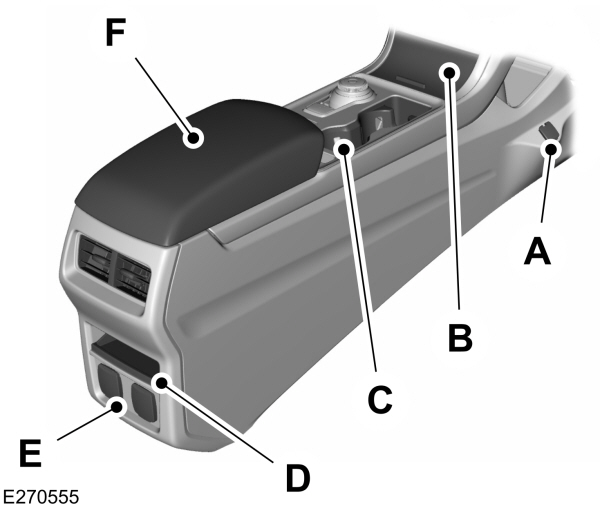 A

Auxiliary power point.
B

Storage compartment with media hub, optional wireless charging pad and optional USB port.
C

Cup holder.
D

Storage tray.
E

Auxiliary power point with power inverter or cigar lighter.
F

Storage compartment with auxiliary power point or cigar lighter.