WARNING:  Before activating the seat memory, make sure that the area immediately surrounding the seat is clear of obstructions and that all occupants are clear of moving parts.


  WARNING:  Do not use the memory function when your vehicle is moving.
This feature will automatically recall the position of the driver seat and power mirrors. The memory control is located on the driver door. You can save up to three memory position presets.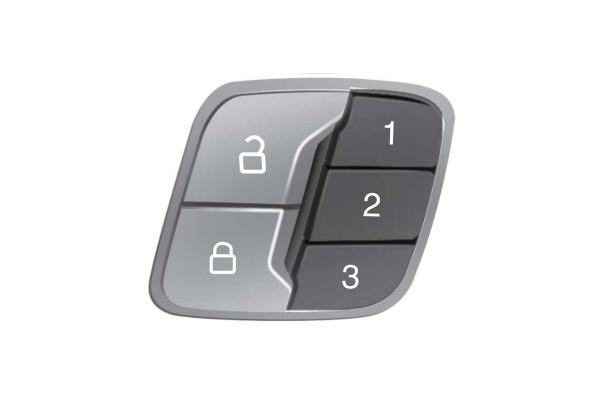 Saving a PreSet Position
Switch the ignition on.
Adjust the seat and exterior mirrors to your desired position.
Press and hold the desired memory button until you hear a single tone.
Recalling a Pre-Set Position
Press and release the memory button associated with your desired driving position. The seat and mirrors will move to the position stored for that preset.
Note:  
Pressing any driver seat control, any of the memory buttons or any mirror control switch will stop seat movement during a recall. You cannot use the seat memory recall while the vehicle is moving.