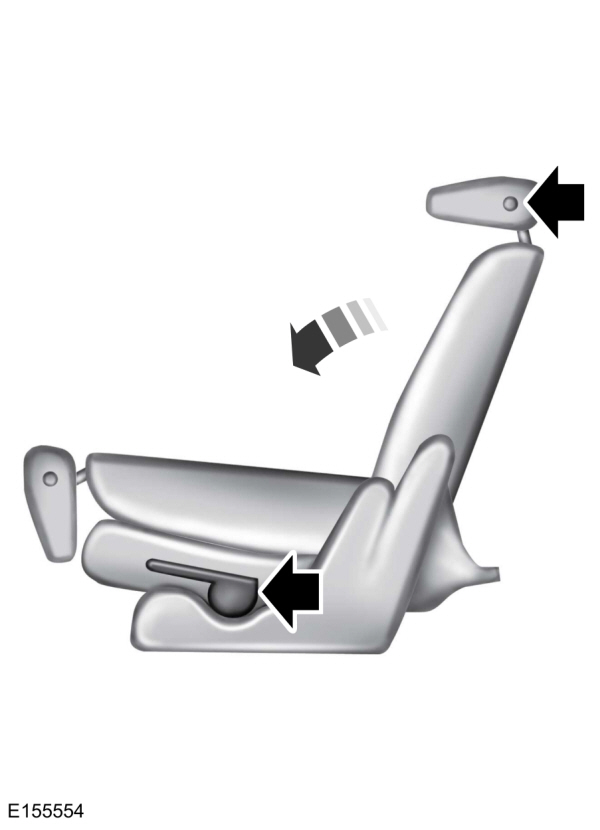 Folding the Seatback
With the seat empty, pull the lever up to fold the seatback forward. You may need to fold the outboard head restraints and lower the center head restraint first.
Unfolding the Seatback
Pull the seatback upward to unfold the seatback.
Recline Adjustment (If Equipped)
With the seat occupied, pull the lever up to recline the seatback.