Note:  
Your vehicle may have split seatbacks that you must fold individually.
Note:  
Make sure the center safety belt is unbuckled before folding the seatback.
To lower the seat back(s) from inside the vehicle, do the following: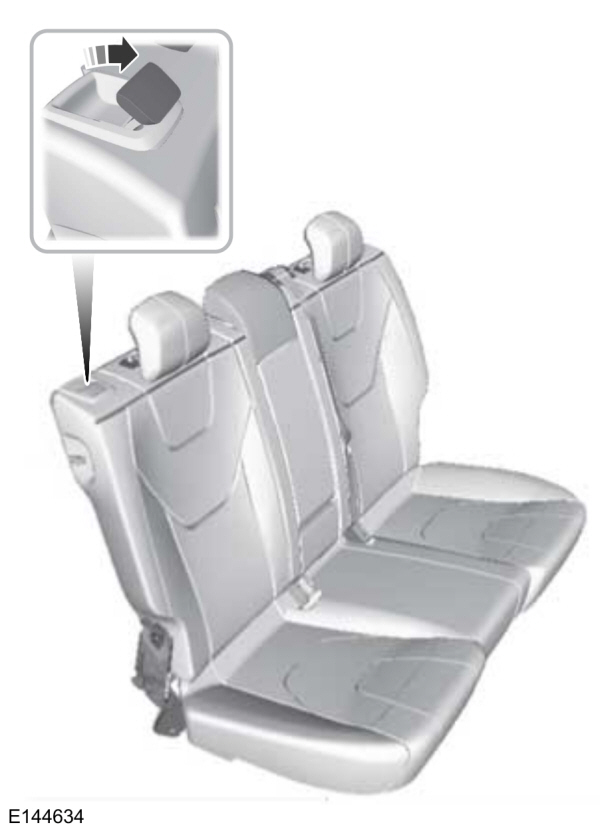 Pull the handle to release the seatback.
Push the seatback forward.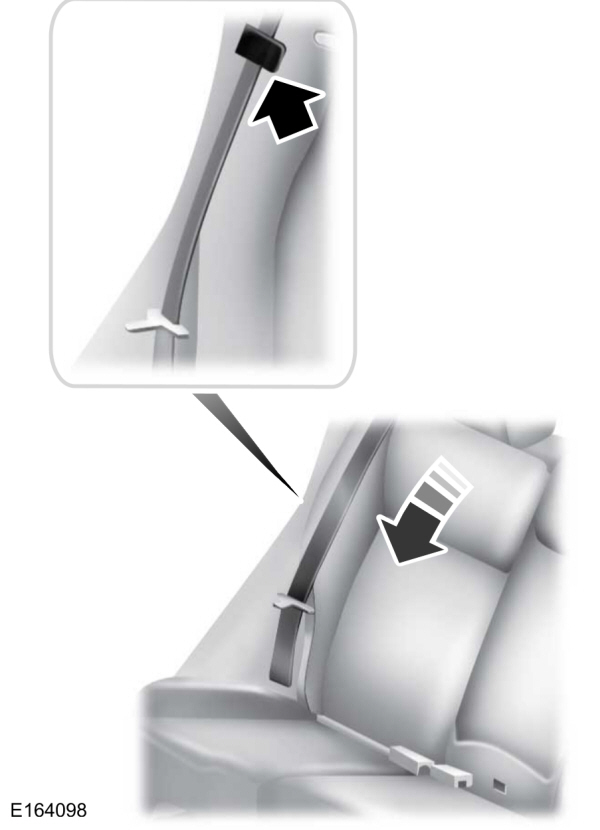 Stow the safety belt in the stowage clip. This will prevent the safety belt from getting caught in the seat latch.
When raising the seat back(s), make sure you hear the seat latch into place.