The headlamp beams move in the same direction as the steering wheel. This provides more visibility when driving around curves.
Without adaptive headlamps.
With adaptive headlamps.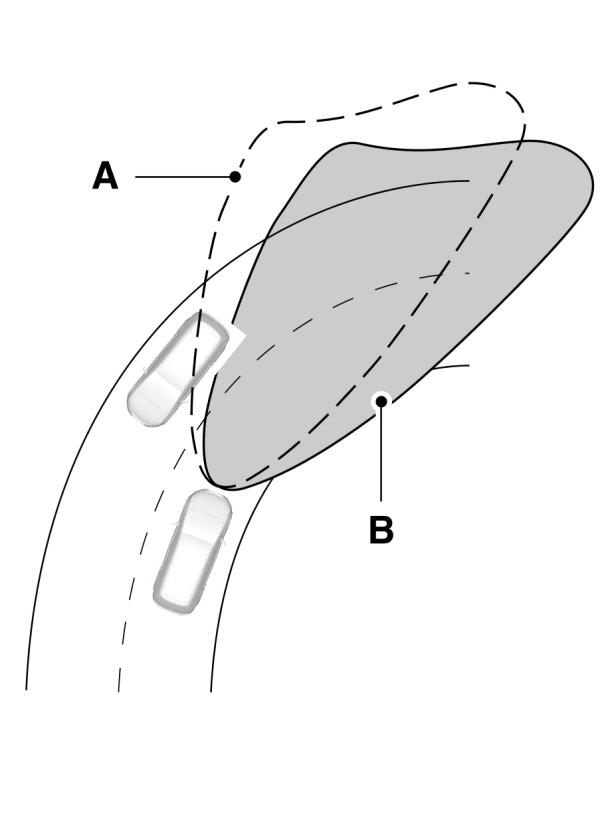 The system only works with the lighting control in the autolamp position. You can switch this feature on or off in the information display.
Note:  
There is a delay of two to five seconds before the system operates when you drive your vehicle.
Note:  
The system is only active at speeds above 3 mph (5 km/h).
System Check (If Equipped)
The system has a power-up movement check feature. When you start your vehicle, the lamps track left to right, then back to center to alert the driver that the system is working properly.