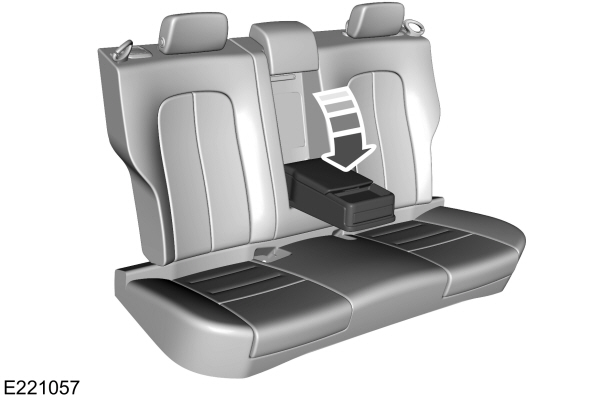 Fold the armrest down to use the armrest and cupholders.
The cupholders are inside the rear seat armrest. To access the cupholders, push the plastic panel on the front edge of the armrest.
Push the panel again to close the cupholders.
Rear Seat Armrest (Livery)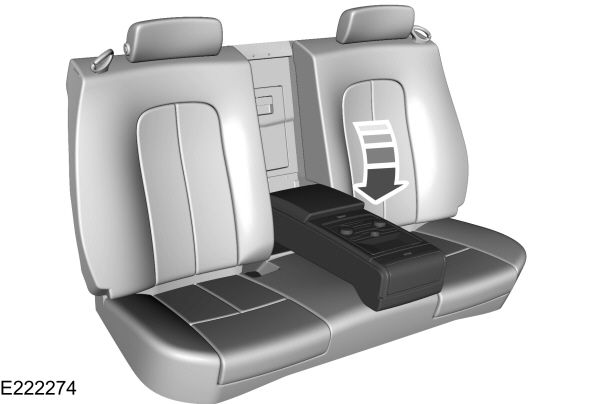 Armrest Pass-through
Note:  
Do not exceed 80 lb (36 kg) of weight on the pass-through door.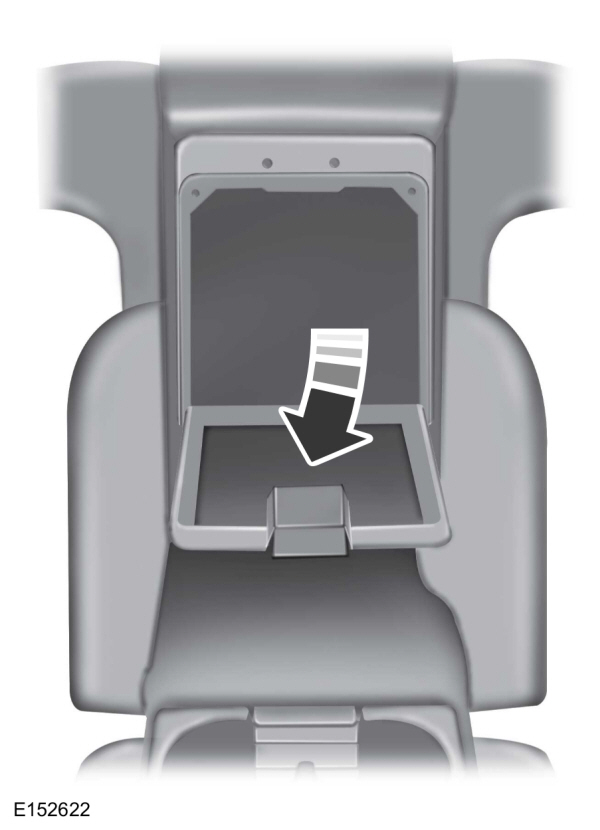 Release the latch, then pull down on the door located in the back of the armrest. You can store cargo of a longer length such as skis or lumber.