Note:  
If used when the vehicle is not running, the battery loses charge. As a result, there may be insufficient power to restart your vehicle.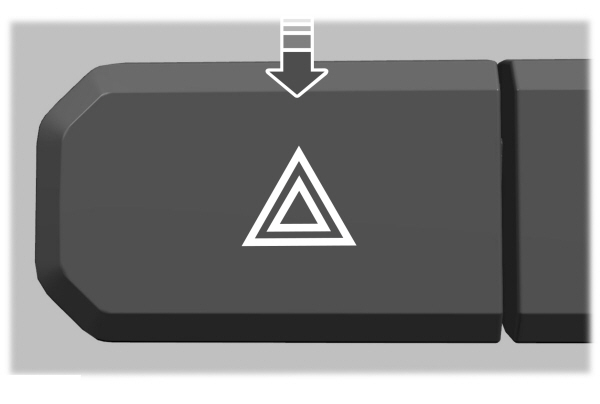 The hazard flasher control is located on the instrument panel. Use it when your vehicle is creating a safety hazard for other motorists.
Press the flasher control and all front and rear direction indicators flash.
Press the flasher control again to switch them off.