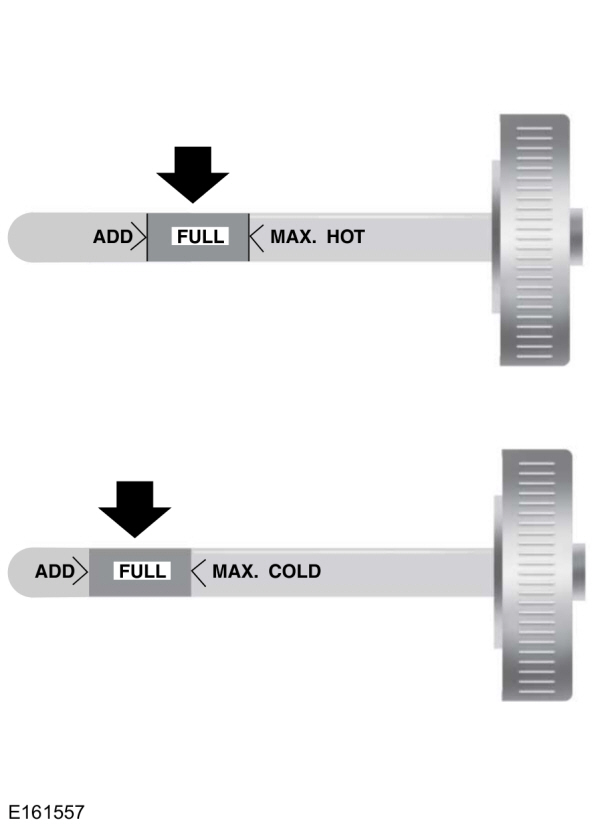 Note:  
The power steering cap has both a cold and hot indicator on the dipstick.
Start the engine and let it run until it reaches normal operating temperature (the engine coolant temperature gauge indicator will be near the center of the normal area between H and C).
While the engine idles, turn the steering wheel left and right several times.
Turn the engine off.
Check the fluid level on the dipstick. It should be between the arrows in the FULL range on the side of the dipstick with the words MAX. HOT at the top. Do not add fluid if the level is within this range.
If the fluid is low, add fluid in small amounts, continuously checking the level until it reaches the FULL range. Be sure to put the dipstick back in the reservoir.
Steering linkage lubrication points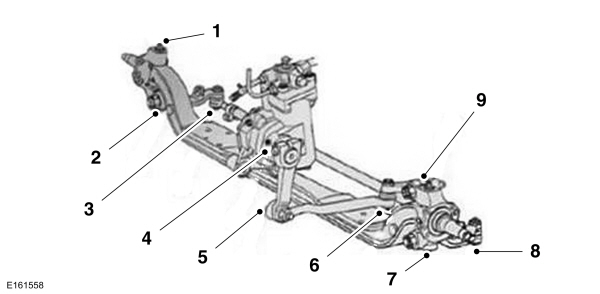 1 and 9 -Top of the kingpin.
2 and 7 - Bottom of kingpin.
3 and 8 - Right hand and Left hand tie rod end.
4 - Steering gear.
5 and 6 - Drag link.