WARNING:  Do not adjust the mirrors when your vehicle is moving. This could result in the loss of control of your vehicle, serious personal injury or death.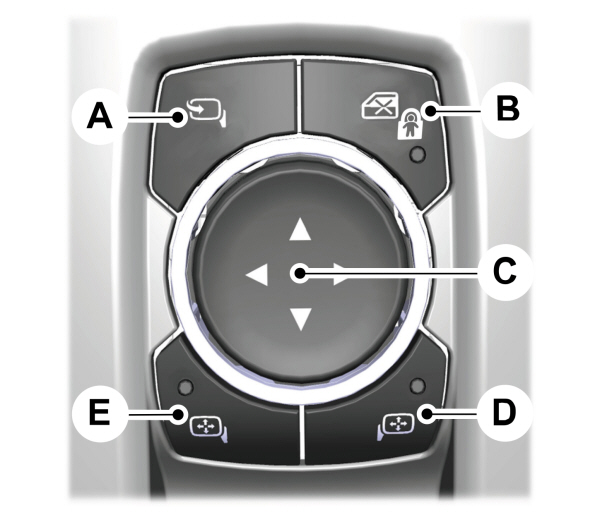 A

Power fold.
B

Window and child safety lock.
C

Adjustment control.
D

Right-hand mirror.
E

Left-hand mirror.

To adjust the mirrors, switch your vehicle on, with the push button start in accessory mode or your vehicle running.
Select the mirror you want to adjust. The control light turns on.
Use the adjustment control to adjust the position of the mirror.
Press the mirror control again. The control light turns off.