Unlock the liftgate using an authorized device.
Note:  
If an authorized device is within 3 ft (1 m) of the liftgate, the liftgate unlocks when you press the liftgate release button.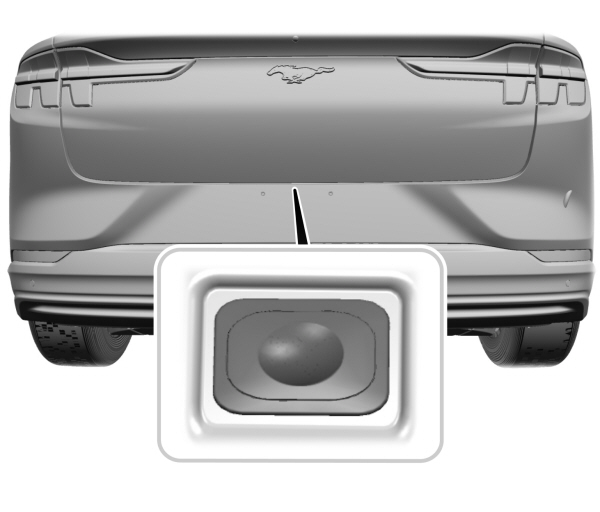 Press and release the liftgate control button.
Note:  
Allow the power system to open the liftgate. Manually pushing or pulling the liftgate may activate the system's obstacle detection feature and stop the power operation or reverse its direction, replicate a strut failure, or damage mechanical components.
Note:  
Be careful when opening or closing the liftgate in a garage or other enclosed area to avoid damaging the liftgate.
Note:  
Do not hang anything, for example a bike rack, from the glass or liftgate. This could damage the liftgate and its components.
Note:  
Do not leave the liftgate open while driving. This could damage the liftgate and its components.
Switching the Power Liftgate On or Off
You can switch the power liftgate on or off through the vehicle settings on your touchscreen.
When switched off, the liftgate only unlatches and will not power open or close.