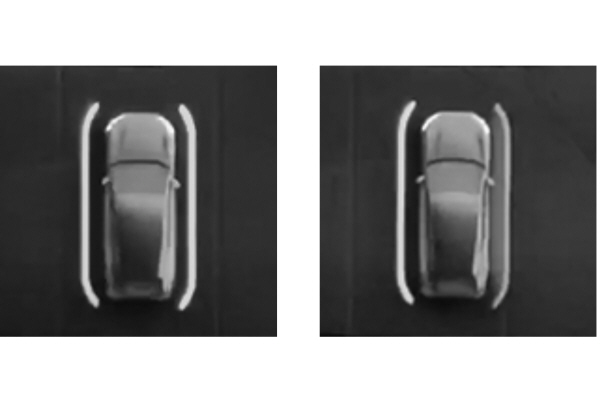 If you switch the lane keeping system on, a graphic with lane markings appears in the information display.
When you switch the system off, the lane marking graphics do not display.
Note:  
The overhead vehicle graphic may still display if adaptive cruise control is enabled.
While the lane keeping system is on, the color of the lane markings change to indicate the system status.
| Gray   | Green   | Yellow   | Red   |
| --- | --- | --- | --- |
| Indicates that the system is temporarily unavailable to provide a warning or intervention on the indicated side.   | Indicates that the system is available or ready to provide a warning or intervention on the indicated side.   | Indicates that the system is providing or has just provided a lane keeping aid intervention.   | Indicates that the system is providing or has just provided a lane keeping alert warning.   |