This view of the Owner's Manual contains the very latest information, which may vary slightly from the printed Owner's Manual originally provided with your vehicle. It may also describe content that is not on or operates differently on your vehicle. Please consider the Owner's Manual originally provided with your vehicle as the primary source of information for your vehicle.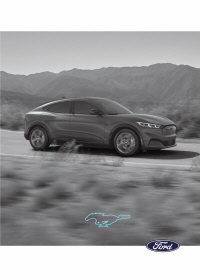 The information contained in this publication was correct at the time of going to print.In the interest of continuous development, we reserve the right to change specifications, design or equipment at any time without notice or obligation.No part of this publication may be reproduced, transmitted, stored in a retrieval system or translated into any language in any form by any means without our written permission.Errors and omissions excepted.
---
Copyright © 2022 Ford Motor Company

Why is there condensation in the headlamps?Headlamps have vents to accommodate normal changes in air pressure. Condensation can be a natural by-product of this design. When moist air enters the lamp assembly through the vents, there is a possibility that condensation can occur when the temperature is cold. When normal condensation occurs, a fine mist can form on the interior of the lens. The fine mist eventually clears and exits through the vents during normal operation.How much condensation is acceptable?The presence of a fine mist, for example no streaks, drip marks or large droplets. A fine mist covers less than 50% of the lens.How long may it take for the acceptable condensation to be cleared?Clearing time may take as long as 48 hours under dry weather conditions.How much condensation is unacceptable?A water puddle inside the lamp. Streaks, drip marks or large droplets present on the interior of the lens.What should I do if unacceptable condensation is present?Have your vehicle checked as soon as possible.Why do my headlamps turn off when I have them switched on when I switch my vehicle off?The battery saver turns the headlamps off after a short period of time after you switch your vehicle off.