Using the mobile charger:
CAUTION: TO REDUCE THE RISK OF FIRE- The plug must be properly grounded.Use a dedicated circuit.If you do not use a dedicated circuit, the circuit breaker could trip or open. If you do not have a dedicated circuit, contact a licensed professional electrician for proper installation.
To charge the high voltage battery:
You must unwrap the mobile charger completely before charging.
Put the vehicle in park (P).
Note:  
Your vehicle must be in park (P) to charge and for the charge status indicator to illuminate.
Press the center right edge of the charge port door and then release to open the door.
Plug the connector into the control box.
Note:  
To insert the connector, firmly grasp the connector by the cable or plug and push into the control box until an audible click is heard. Make sure the connector is fully inserted and flush with the control box before inserting it into the outlet. Improper insertion will cause a longer charge session or faults.
Plug the connector into the wall outlet.
Confirm that the mobile charger's LED's illuminate.
Plug the charge coupler into the charge port receptacle on your vehicle.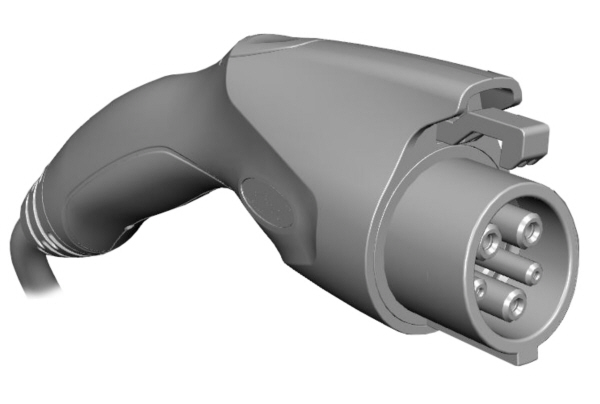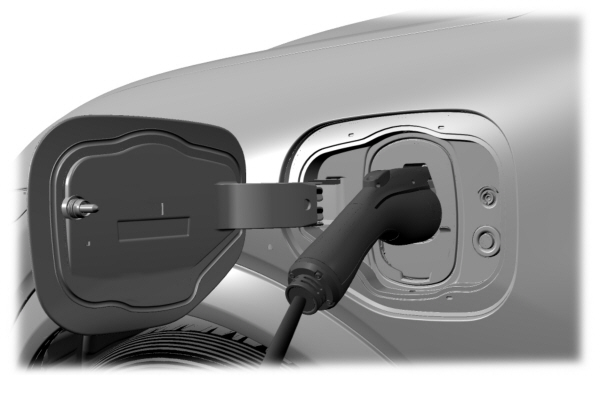 Note:  
Make sure the button clicks confirming that you have completely engaged the coupler. When you plug in your vehicle, it starts charging to 100% by default unless scheduled charging has been set up for this location.  See   Setting the Charging Schedule and Preferences. 
Note:  
Plug the connector into the wall outlet before connecting the charge coupler to your vehicle's charge port.
Note:  
When the handle is properly engaged the light ring illuminates. This indicates the beginning of a normal charge cycle.
Note:  
There could be a delay in light ring illumination due to vehicle internal communications.
Note:  
If charging for your plug-in vehicle fails, please contact the Customer Relationship Center, or click on Live chat at www.owner.ford.com. To ensure superior service, please take note of your serial number when contacting customer support.
Information about public charge stations is available through the in-vehicle screen as well as the FordPass app with pricing, power levels, and real time availability. Rates for charging varies by power level, provider, location, and time of day.