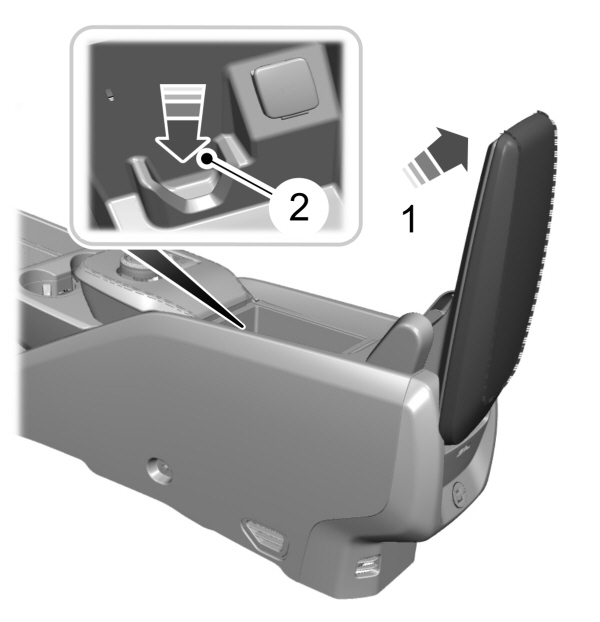 Note:  
You can use these instructions to create a MyKey for either a passive key or a mobile device.
Remove the key blade from the remote control.
Place the passive key in the position shown, with the buttons facing upward.
Switch the vehicle on.
Access the vehicle drawer on the touchscreen.
Press

SETTINGS

.
Press

Vehicle

.
Press

MyKey

.
Press

Create MyKey

or

Create MyKey Mobile Device

.
Press

Yes

.
Note:  
After you confirm the creation of a MyKey, we recommend that you label this key.
Note:  
You can use both a passive key and a mobile device as a MyKey. You must purchase a second passive key and create it as a MyKey.