To adjust the level of the headlamp beams, do the following: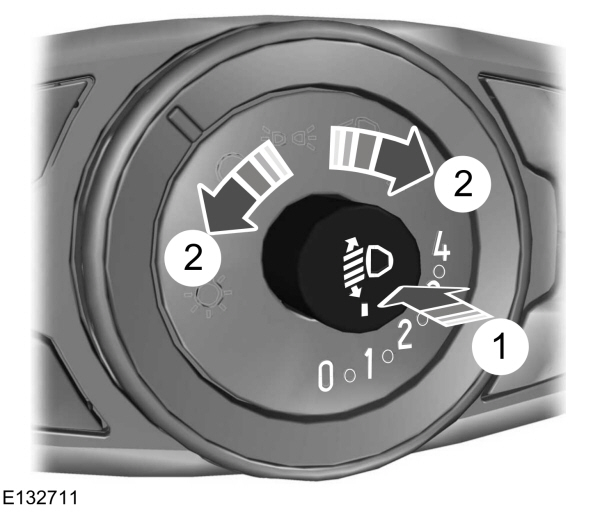 Press to release the control.
Rotate the control in accordance with your vehicle load to prevent you from distracting other road users when the headlamps are on.
Note:  
Set the control to zero when your vehicle is unloaded.
Note:  
Set the headlamp beams to give between 35–100 m of road surface illumination when your vehicle is partially or fully loaded.
Press to close the control.