WARNING:  Accessory seat covers not released by Ford Motor Company could prevent the deployment of the airbags and increase the risk of injuries in a crash.


  WARNING:  Do not adjust the driver seat or seat backrest when your vehicle is moving. This may result in sudden seat movement, causing the loss of control of your vehicle.


  WARNING:  Do not place cargo or any objects behind the seatback before returning it to the original position.
Note:  
Seat covers fitted to your vehicle as part of a special equipment pack are washable without removing them from the seats.
Note:  
Seat covers are designed and fitted to work with the seat's existing features and safety systems, and should not require adjustment. If seat cover removal and installation is required, see an authorized Ford dealer.
Moving the Seat Backward and Forward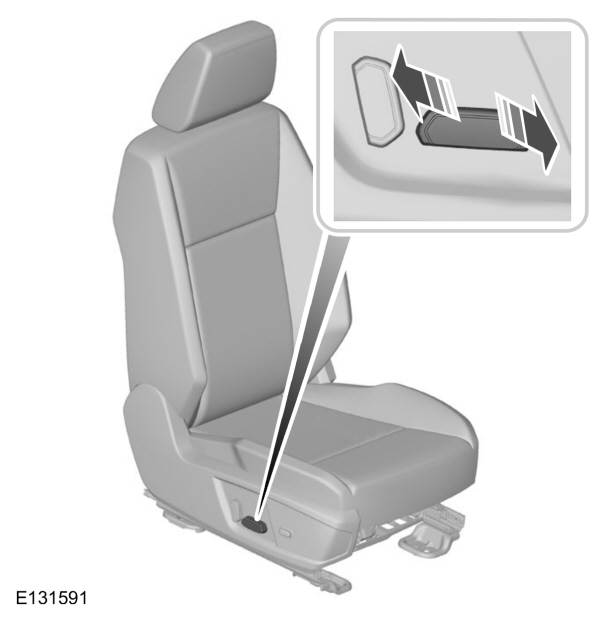 Note:  
Do not move the front seats too close to the instrument panel.
Adjusting the Height of the Driver Seat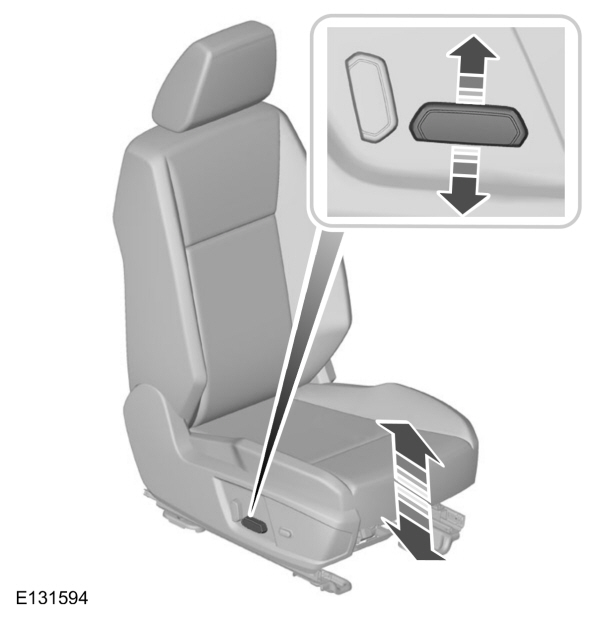 Recline Adjustment